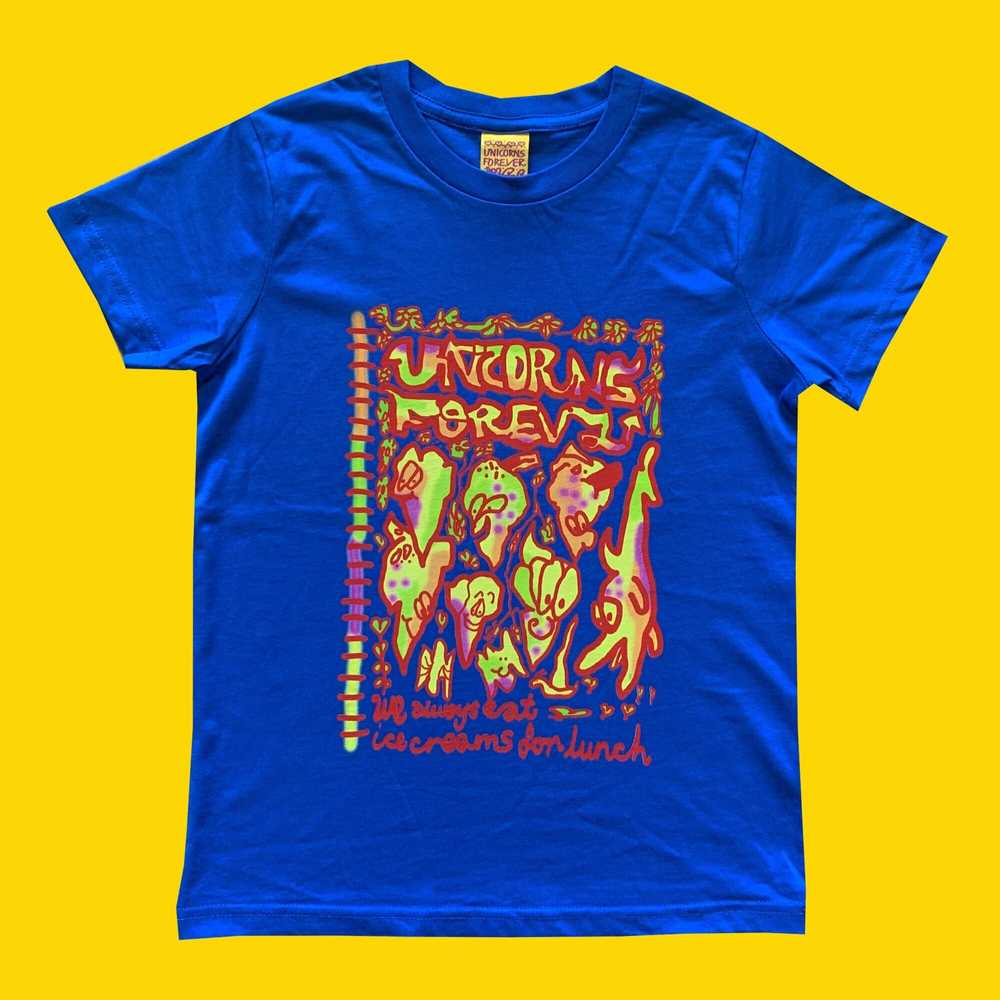 Ice creams for lunch
$35.00
Ice creams for lunch, ice creams for lunch, please do not get your, knickers in a bunch!
Broccoli goes crunch, fruit is just for brunch, so when it's 12 o'clock, it is ice creams for lunch!
Blue is such a great colour to use for covering up the top half of your body. Especially because there are no blue ice creams, so when your little pumkin pie drops their lunchtime ice cream on this t-shirt they can easily spot it and scoop it up with their fingers. If that isn't a reason to buy a t-shirt I don't know what is!
View on etsy
SIZE GUIDE2468
Body Width (cm)31343739.5
Body Length (cm)42465054