We all know it was founded in the heart of a magic mountain star stream, but what is Unicorns Forever?
Latest Products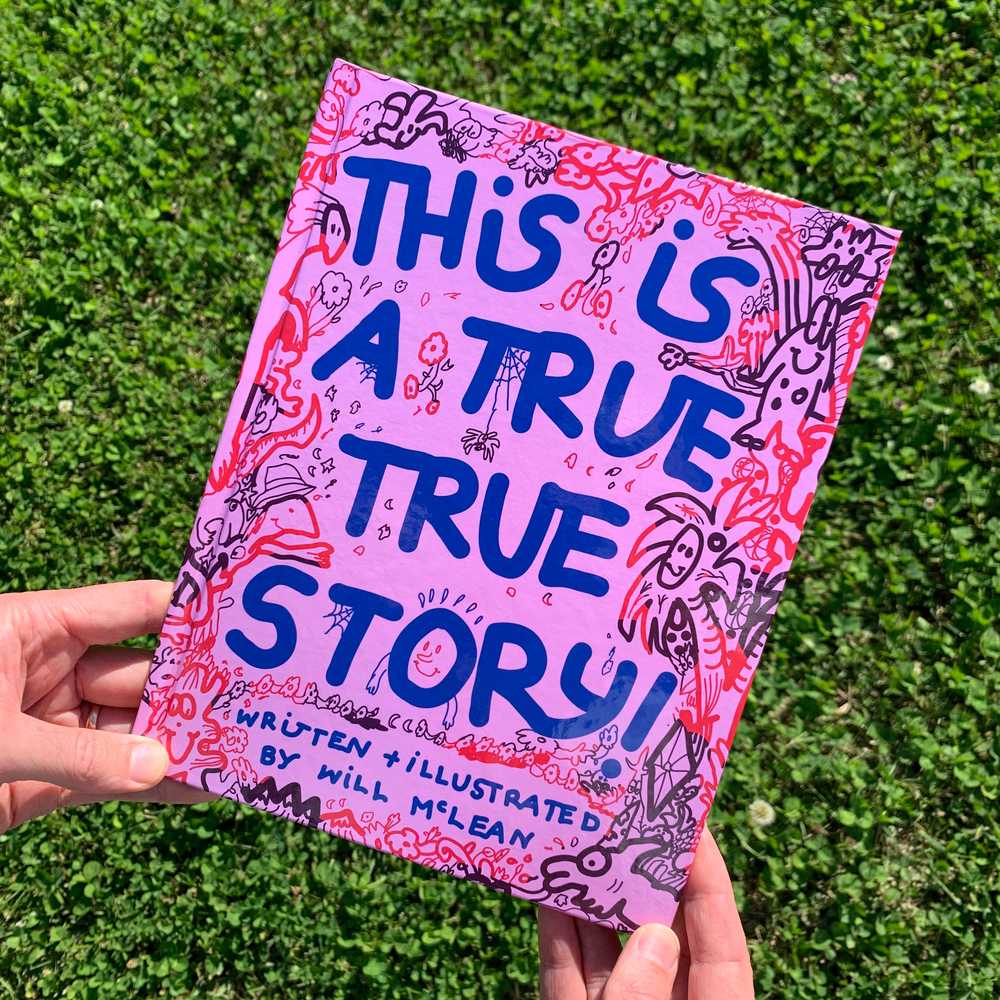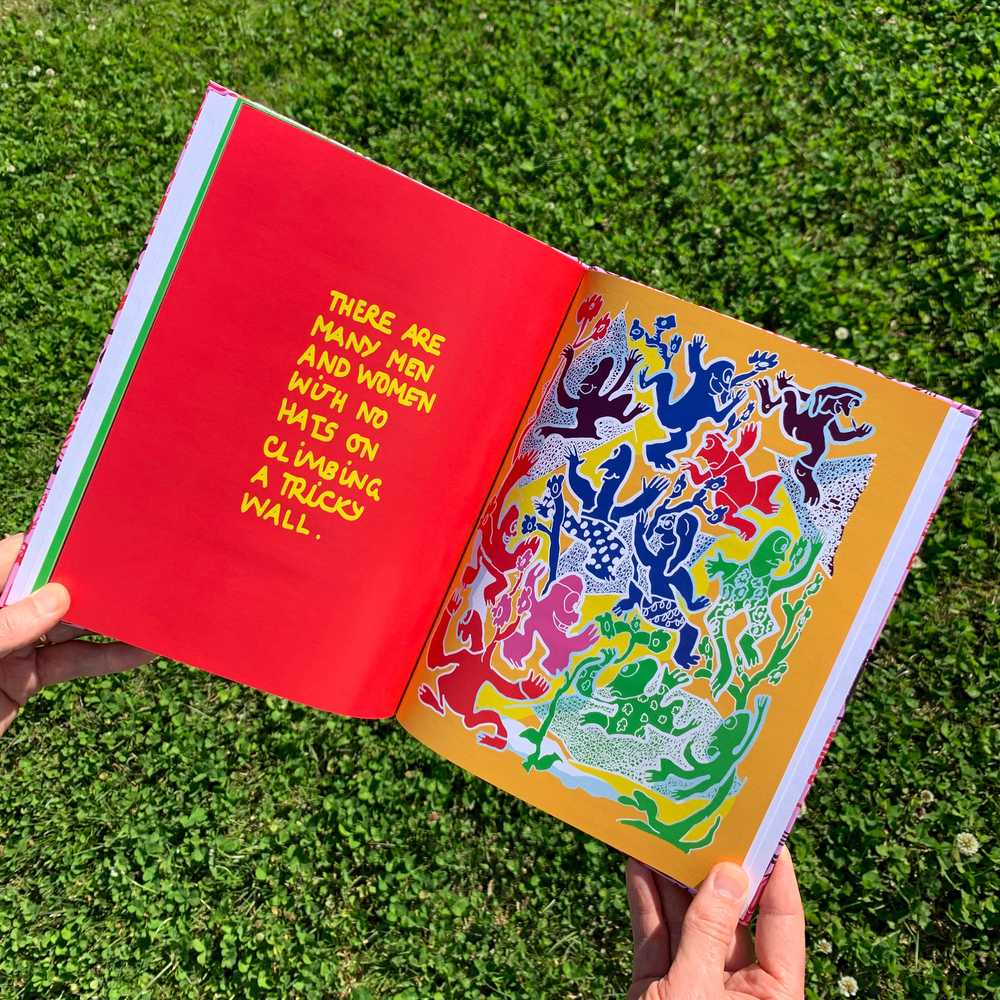 This is a True True Story (large)
Product - Book
$35.00
(AUD)
"This actually happened. Truly. It happened to me. But I'm sorry, I can't tell anyone about it. Sorry."
A child takes a magical journey right under the nose of the rest of their family. Written and Illustrated by Will McLean. Hard cover, 24 full colour pages (26 if you include the front and back cover!).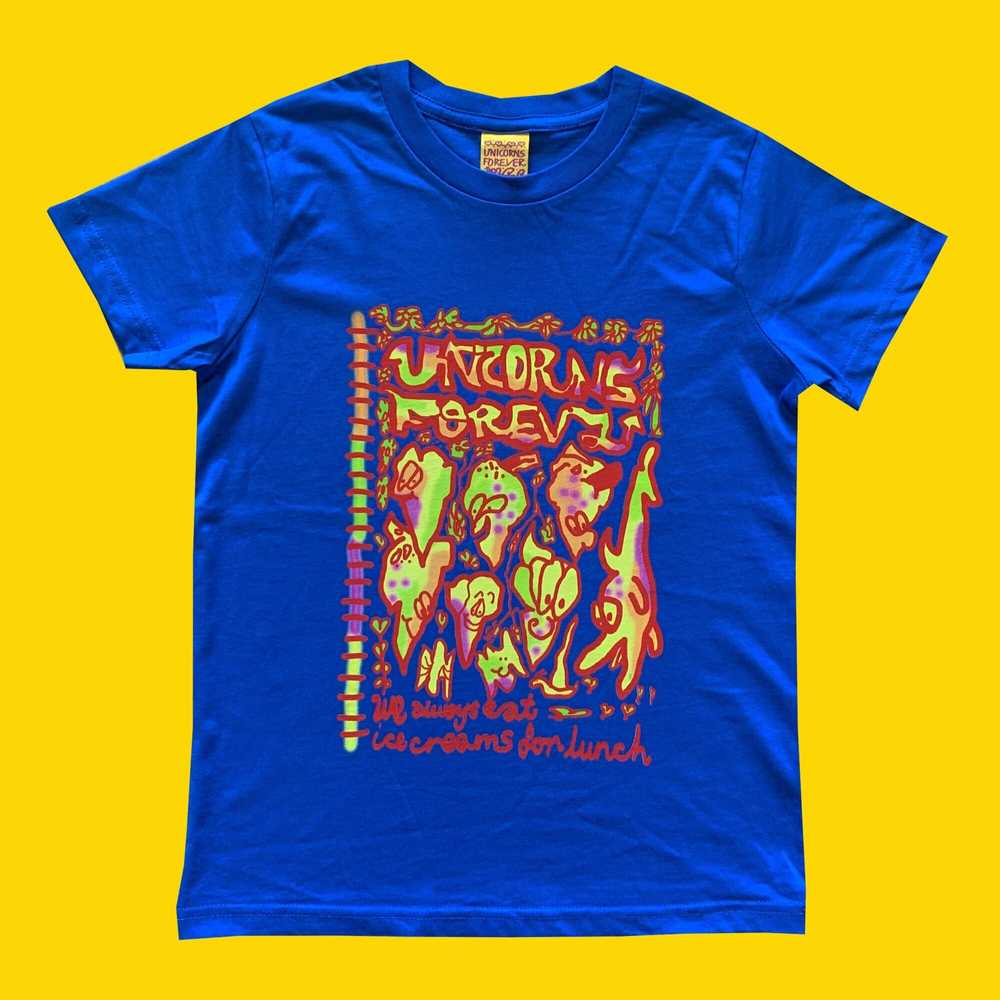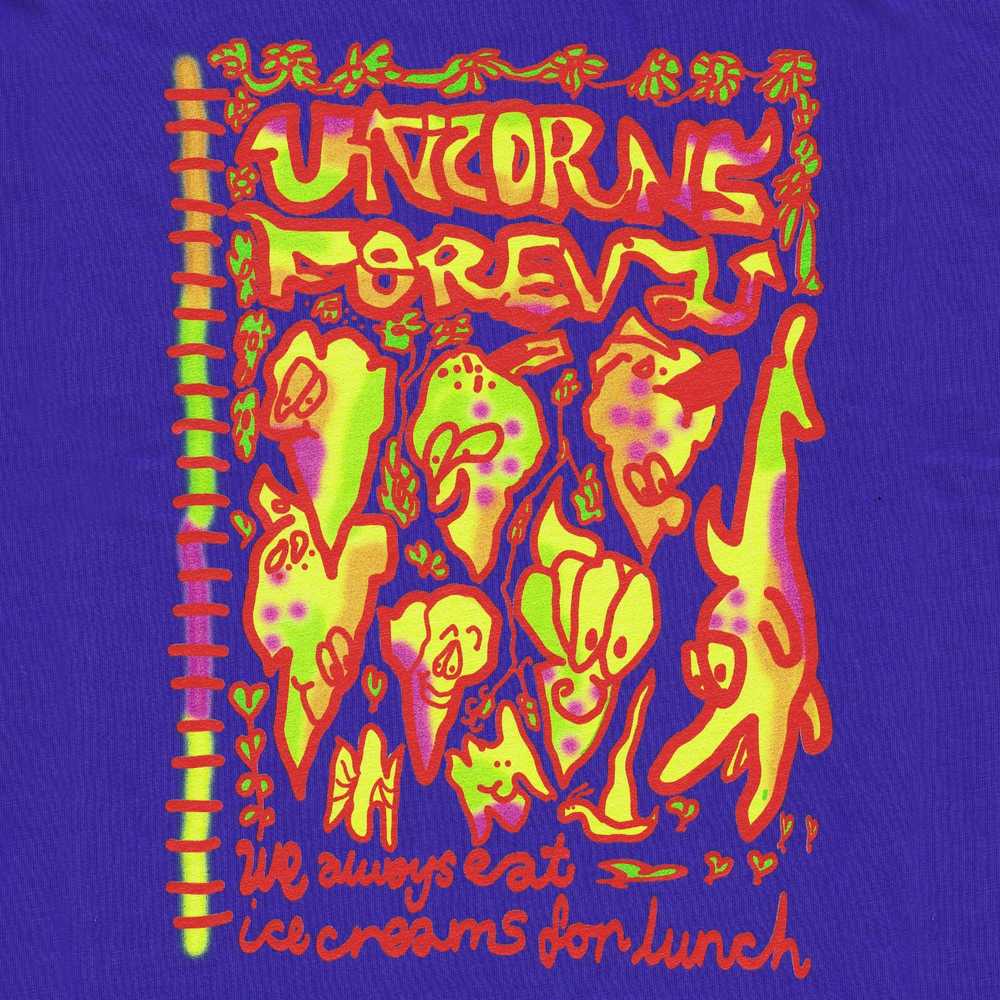 Ice creams for lunch
Product - Tee
$35.00
(AUD)
Ice creams for lunch, ice creams for lunch, please do not get your, knickers in a bunch!
Broccoli goes crunch, fruit is just for brunch, so when it's 12 o'clock, it is ice creams for lunch!
Blue is such a great colour to use for covering up the top half of your body. Especially because there are no blue ice creams, so when your little pumkin pie drops their lunchtime ice cream on this t-shirt they can easily spot it and scoop it up with their fingers. If that isn't a reason to buy a t-shirt I don't know what is!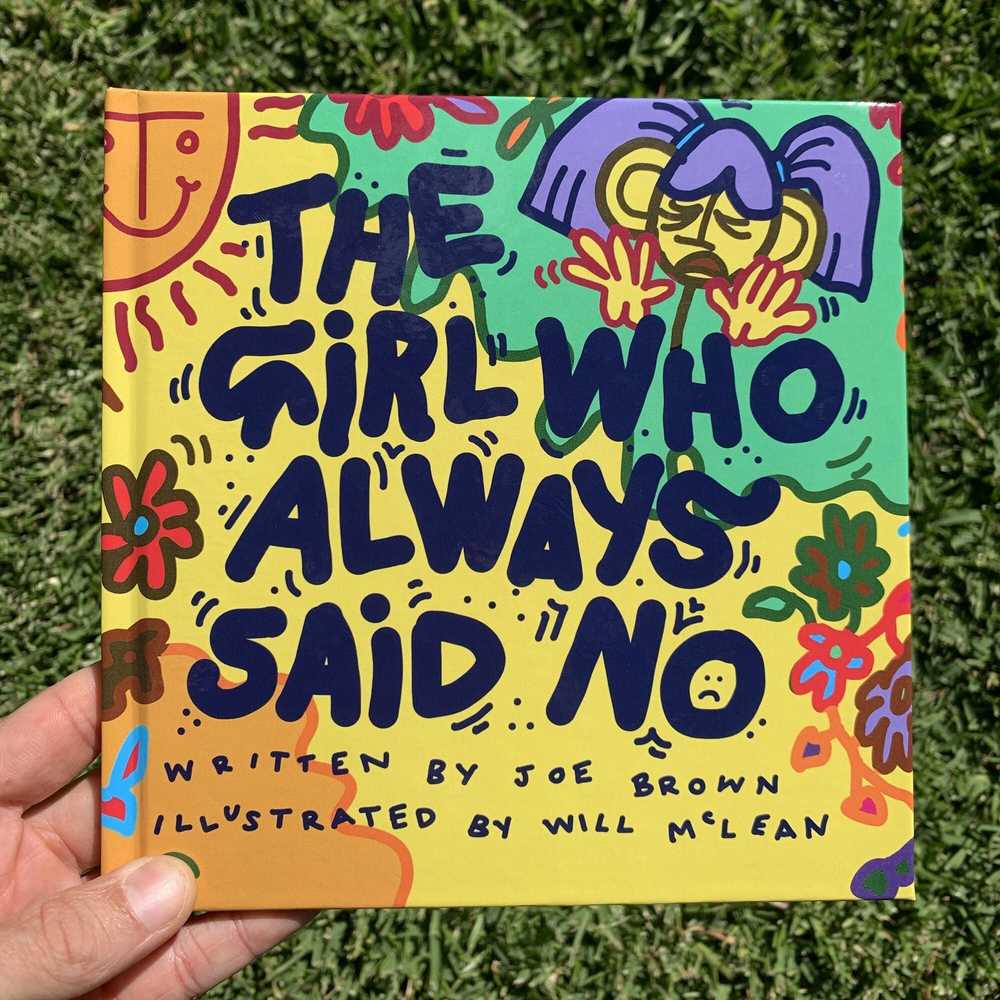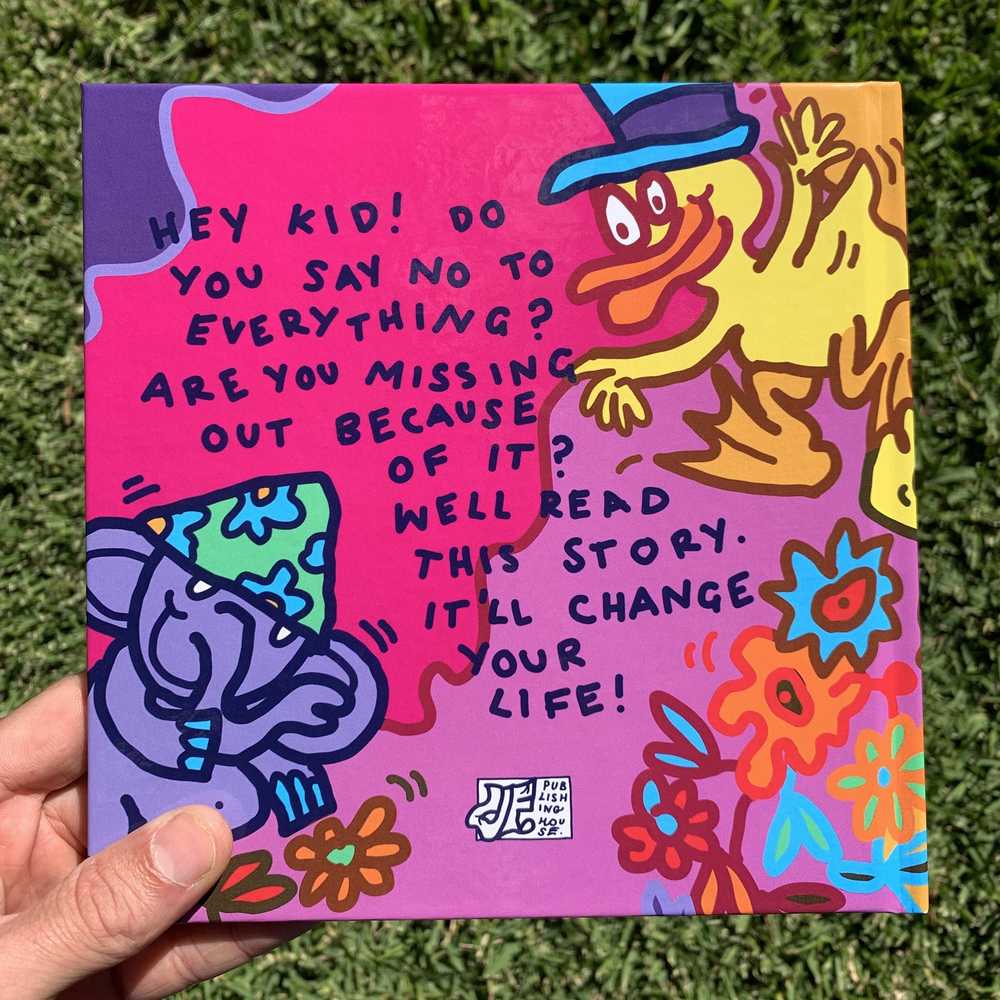 The Girl Who Always Said No
Product - Book
$35.00
(AUD)
Hey kid! Do you say no to everything? Are you missing out because of it? Well read this story. It'll change your life!
Written by Joe Brown. Illustrated by Will McLean. 20 full colour pages, 22 if you include the front and back cover!.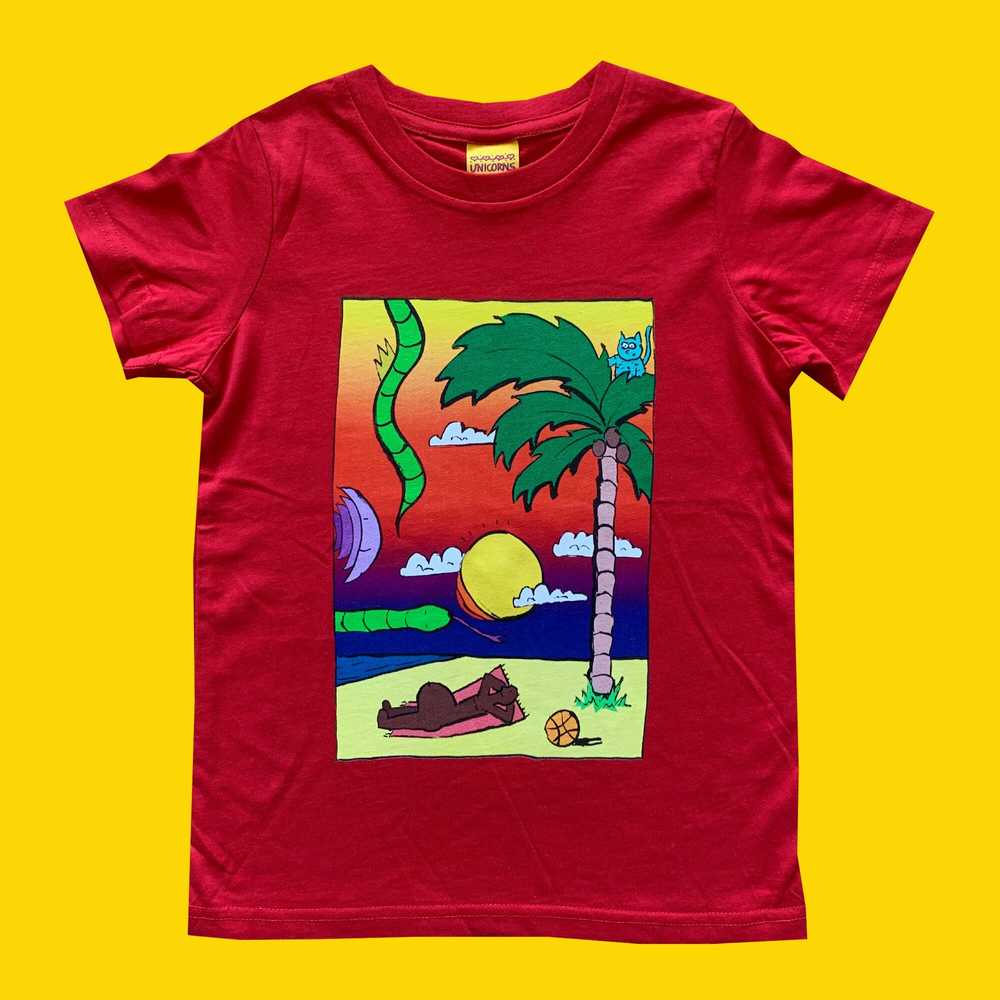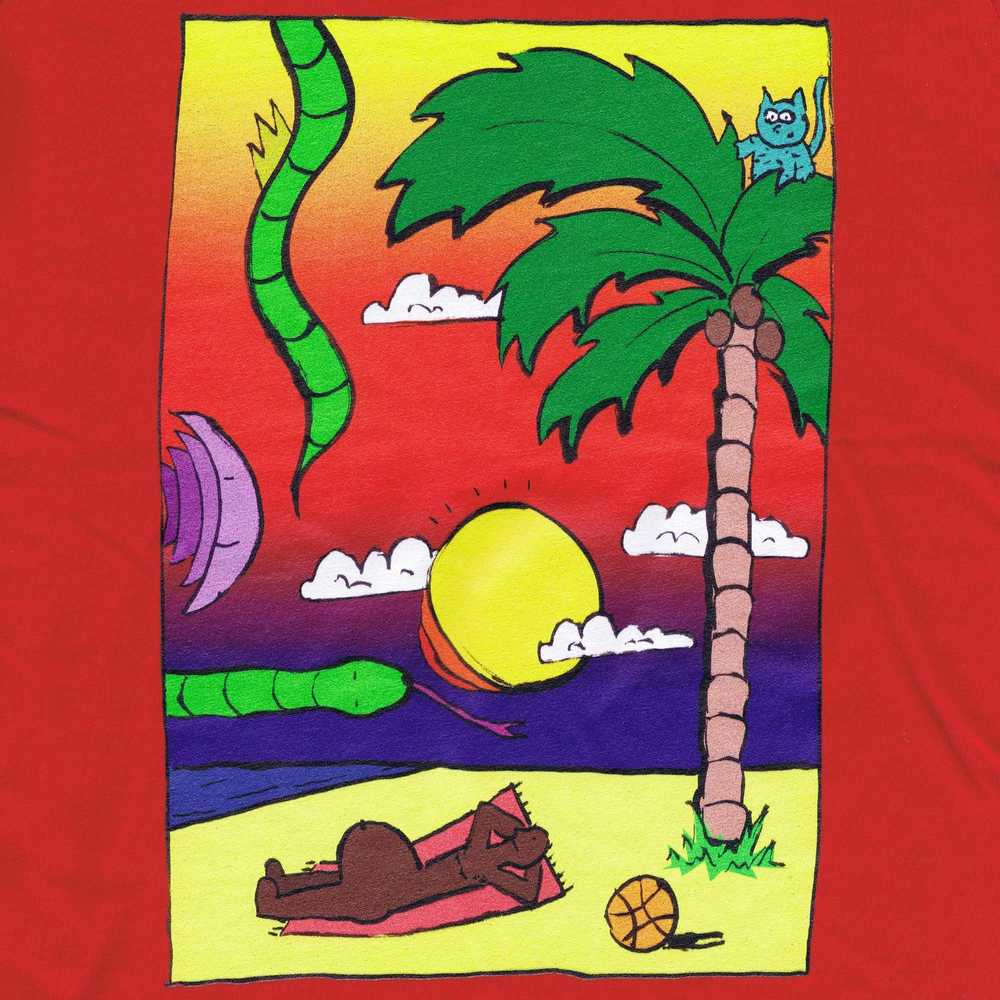 What is that cat doing?
Product - Tee
$35.00
(AUD)
What is it doing? What is it doing? What is that sneaky cat up to? Is it moving the moon in to take over the sun? Or the other way round? Is it planning how to sneakily grab your basketball and take it back up to it's tree? Is it thinking up a funny song? Who knows!
Whatever it is doing, it needs to be stopped! WAKE UP! WAKE UP! Make sure you don't sleep around that cat!
This tee will always remind your cozy little snuggle pie that they should not let cats sneakily plan things whilst they are asleep. Valuable lesson, funky outfit. Win, win.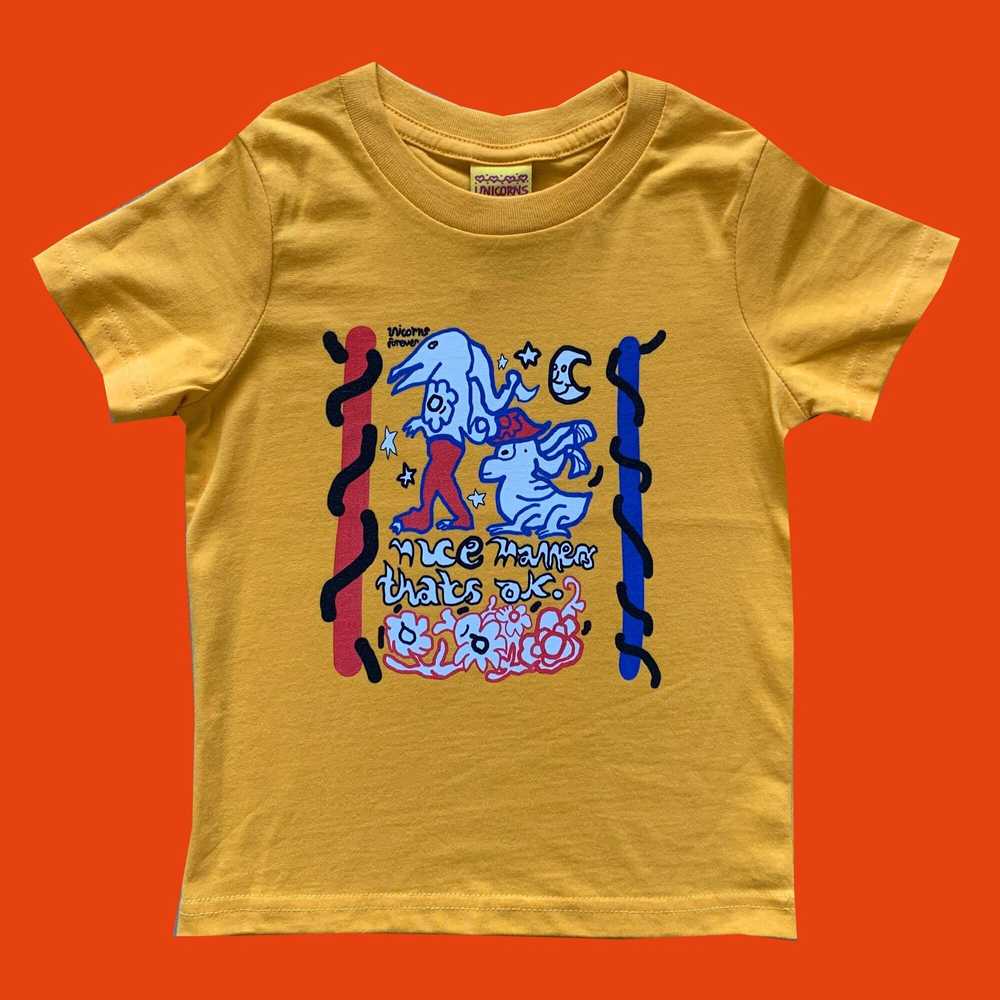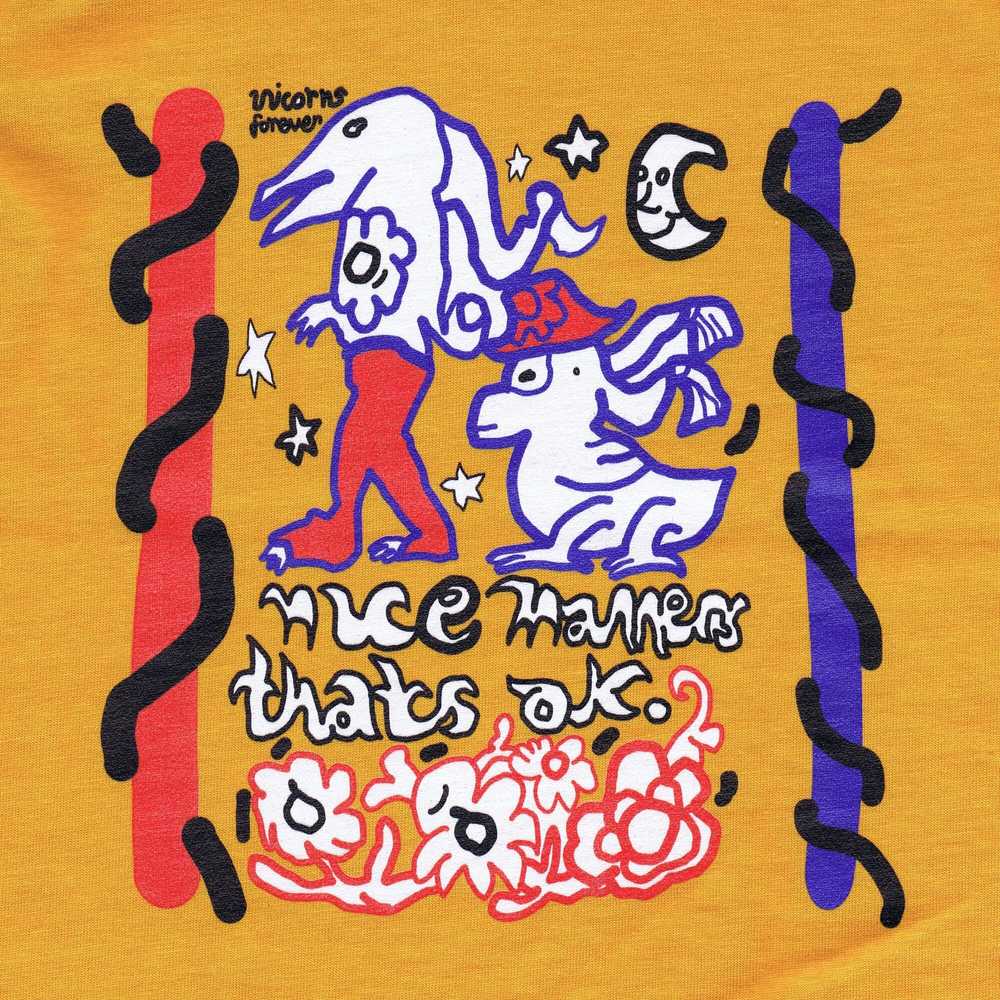 Nice Manners, That's OK
Product - Tee
$35.00
(AUD)
Manners are important. That's why at Unicorns Forever we have nice manners ALWAYS. Instill good values in your little scamp from an early age with this beautiful tee.
It has a magic moon on it. The magic moon is a symbol of intelligence and beauty. That is why it is there. The flowers in the bottom of the drawing is a classic grotto for magical creatures. They will likely settle down there upon purchase, protecting and entertaining your beloved well into their middle age.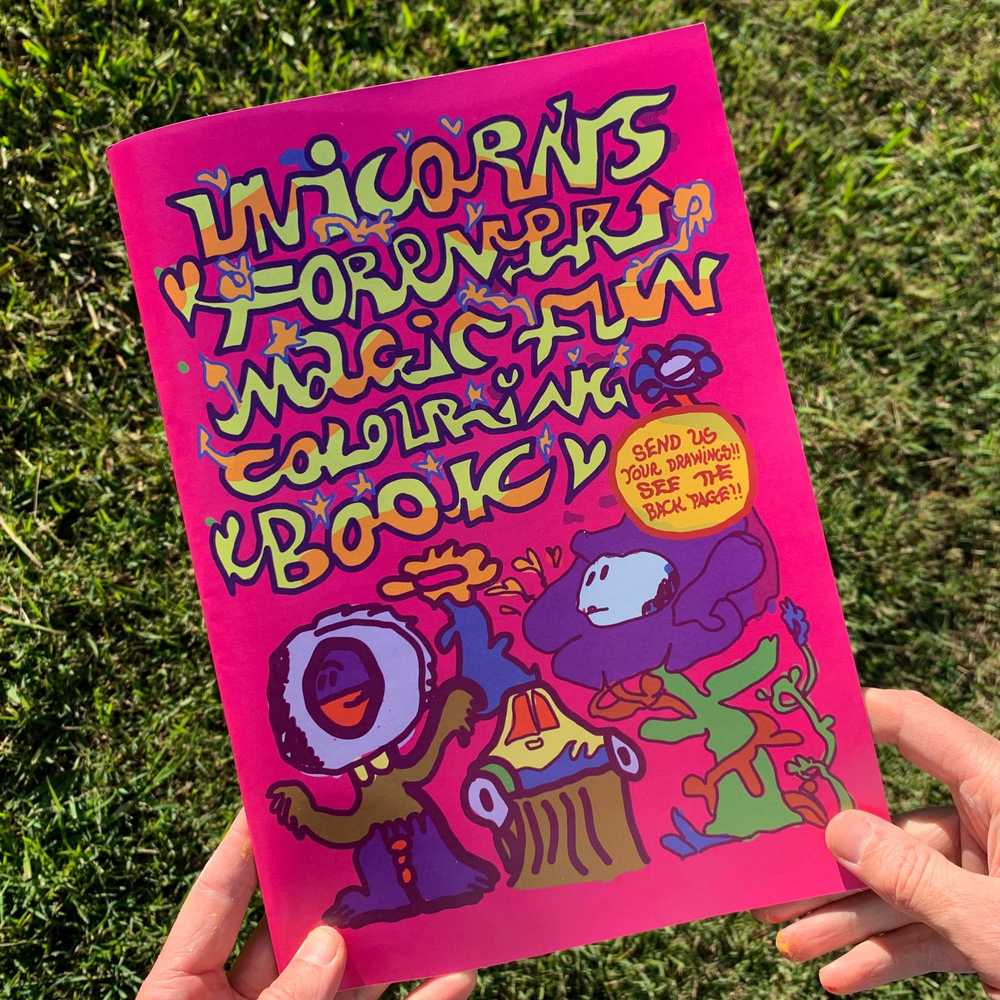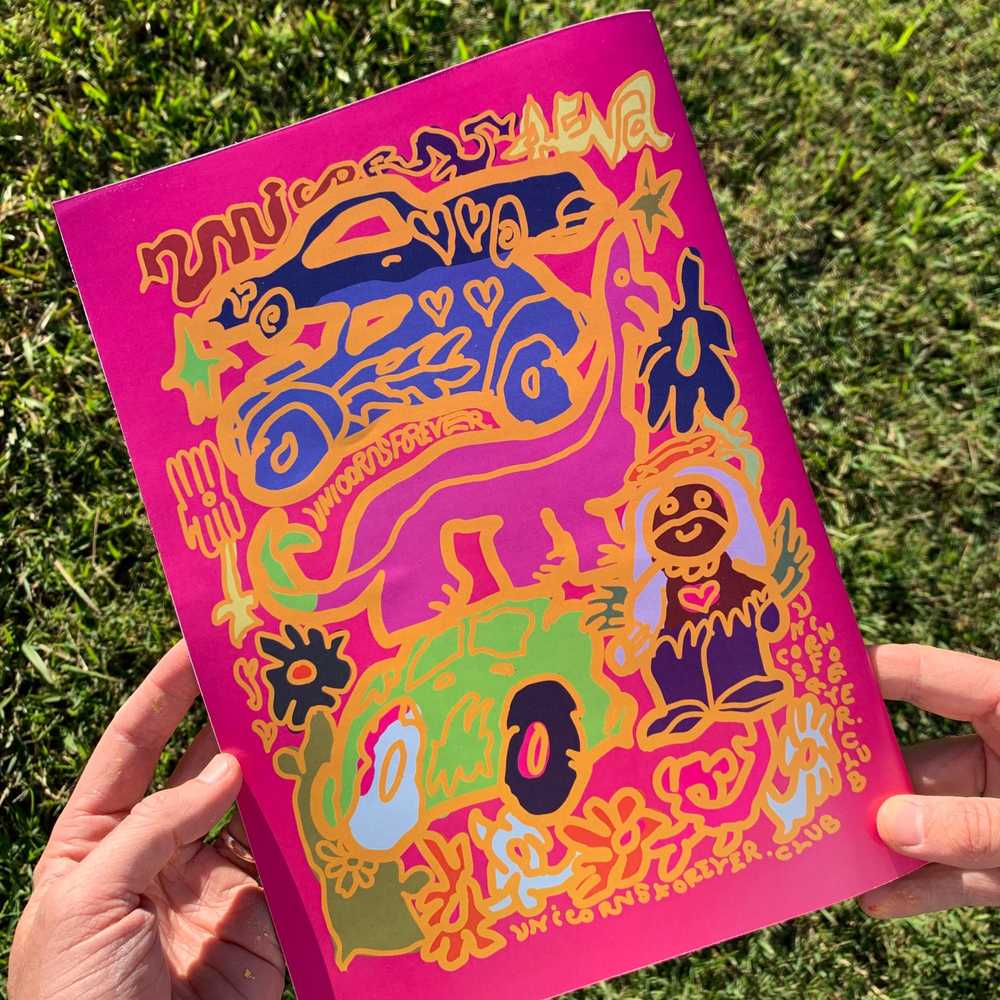 UF Magic Fun Colouring Book
Product - Book
$15.00
(AUD)
Planet cablamet, light speed, bip bop, mip mop, sip sop, I love lollies, flowers, magic crystal guys. Does that make sense?… Yes?… GOOD! You are obviously a person with high magical skills.
This book consists of 50 pages stuffed full to the brim of interesting, fun, magic diagrams that just need one thing… colour. Give your little squish-pants the gift of a life-time for a shockingly affordable price. Help them put the colour in "UF magic, fun colouring book".
Pink cover! PINK COVER!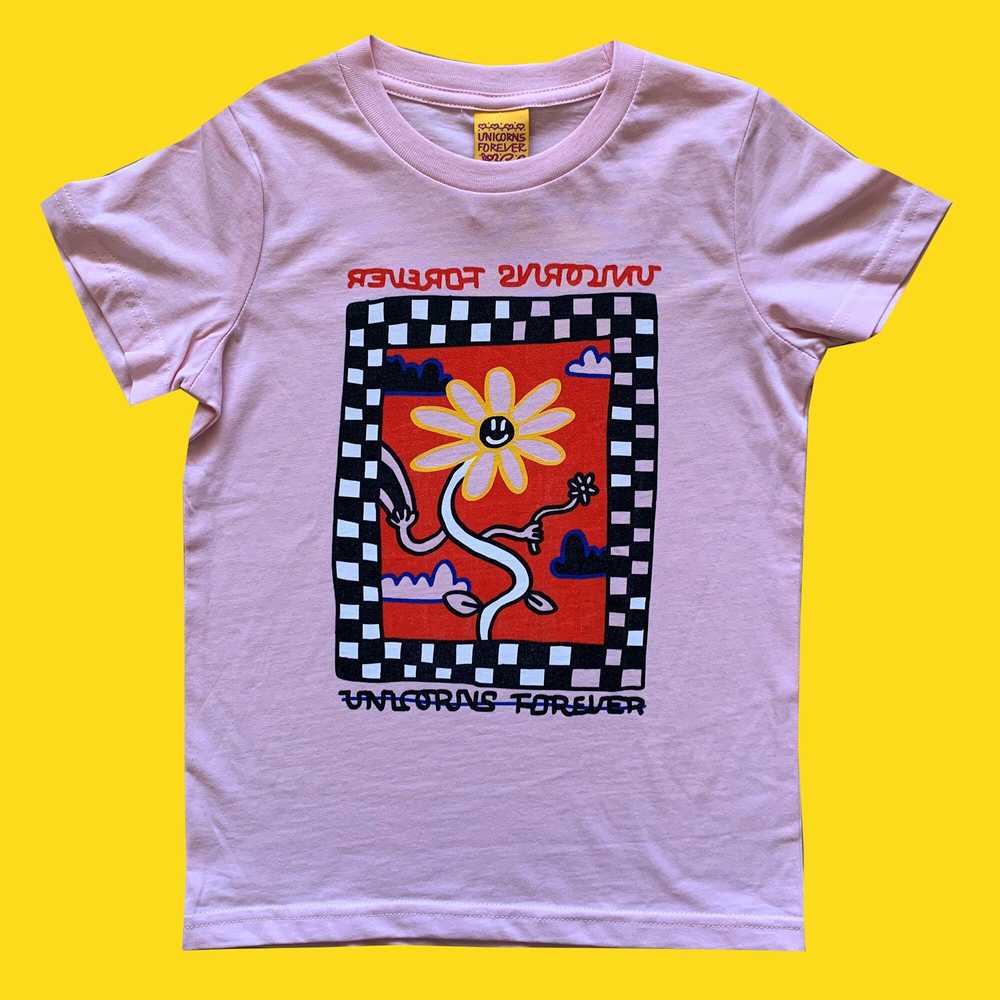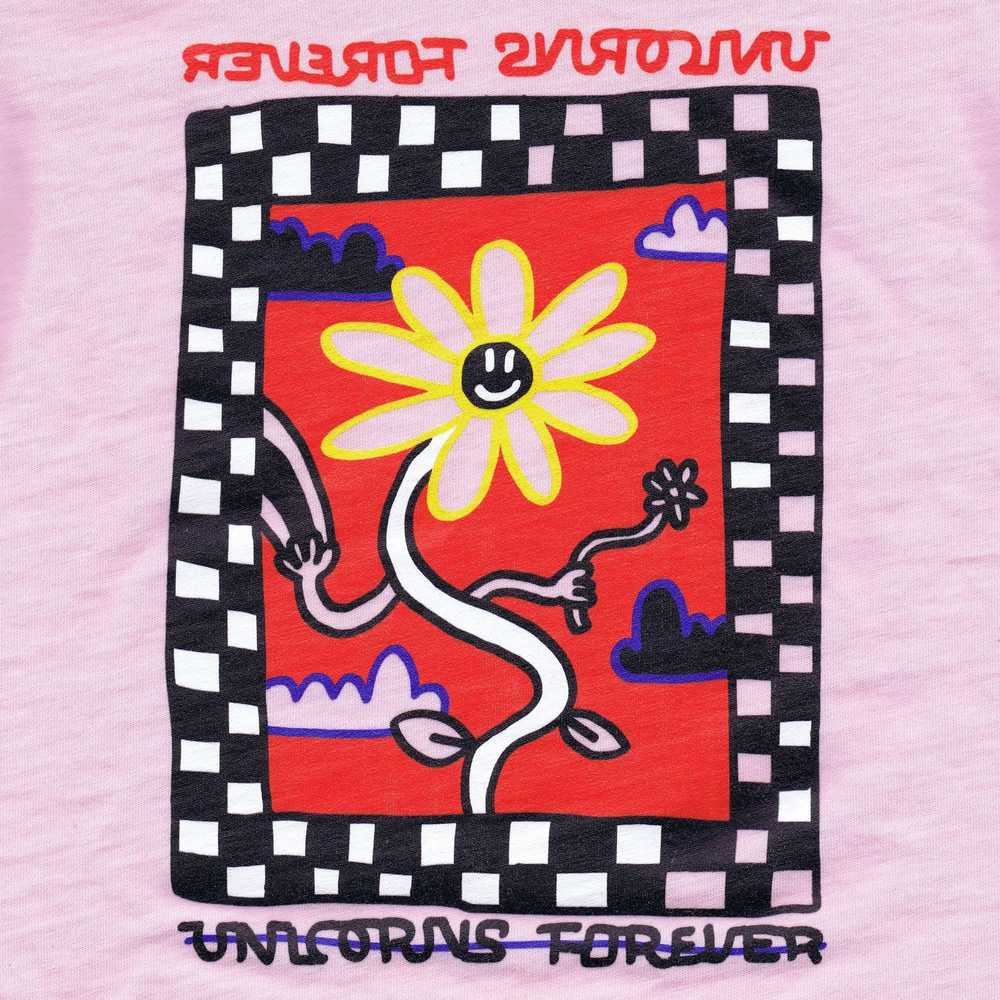 Would you like a flower from a flower?
Product - Tee
$35.00
(AUD)
I'd like a fish from a fish,
that would be delish,
Or a cloud from a cloud,
to really make me proud.
But for everlasting power,
in my crystal castle tower
just please, please, please,
I want a flower from a flower.
Get your little flower this flower… from a flower.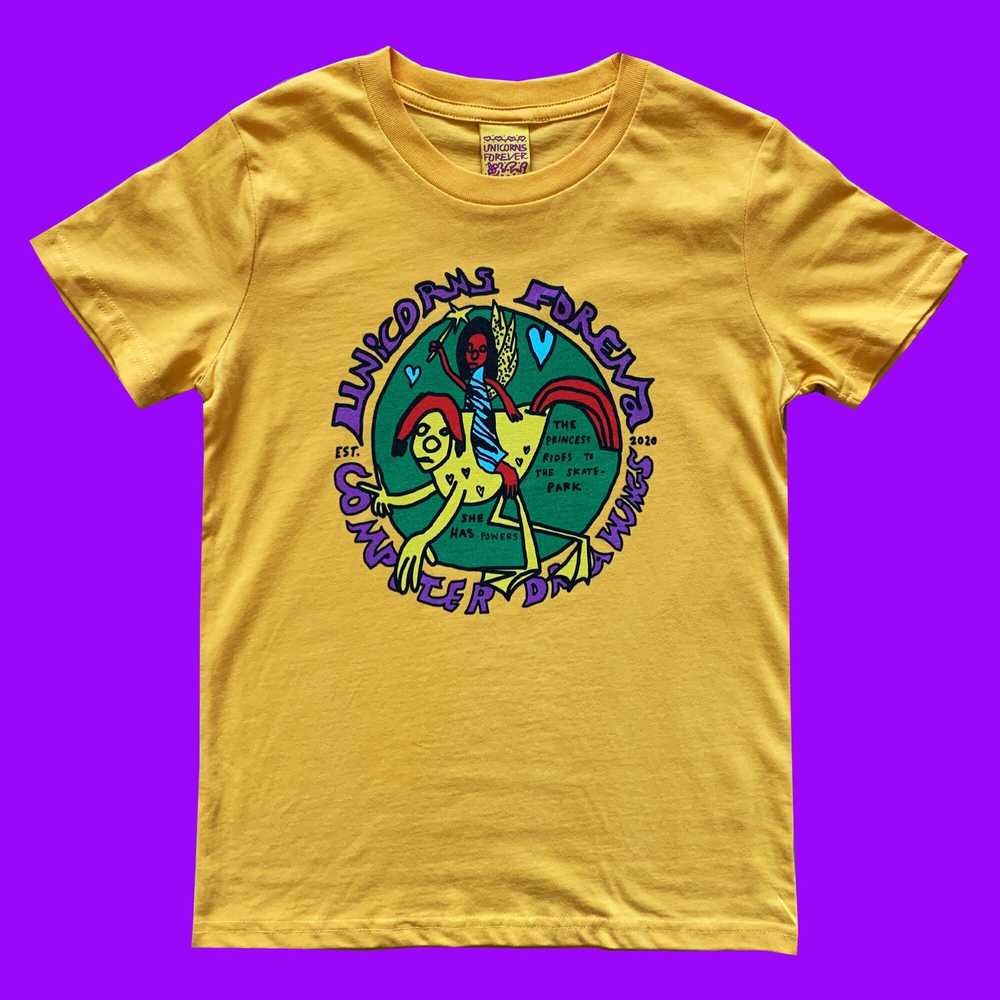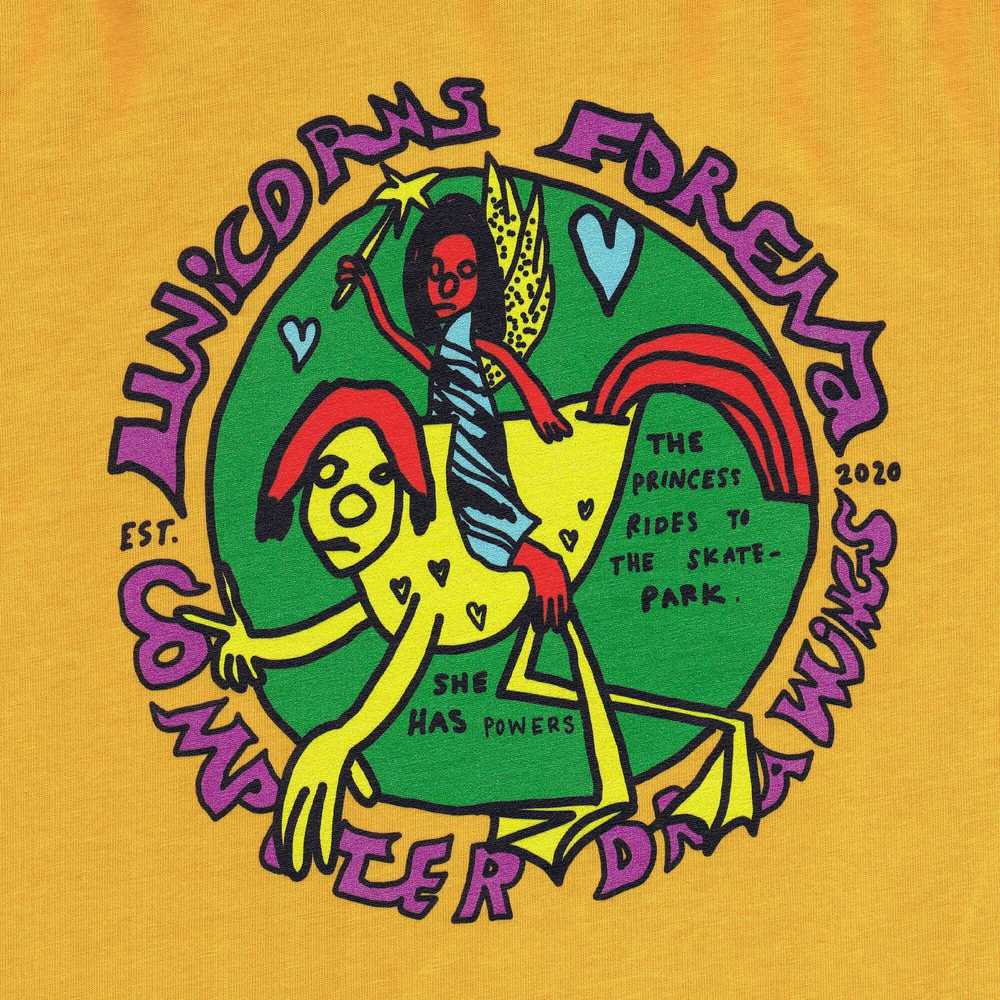 The princess rides to the skatepark
Product - Tee
$35.00
(AUD)
The princess rides to the skate park, she has powers. Did she bring a board? Gosh no, you don't think she can magic up the most amazing board with a few incantations and a whizz of her wand? Of course she can. She'll leave her large duck person in a shady spot under the tree and get some serious altitude on the curvy cement bits.
When your mushy-munchy-future-pro takes to the up down ramps make sure they look the part. Get this shirt and you are guaranteed a shout out in their 2040 skater of the year video. Maybe they'll even sling you a few bucks!?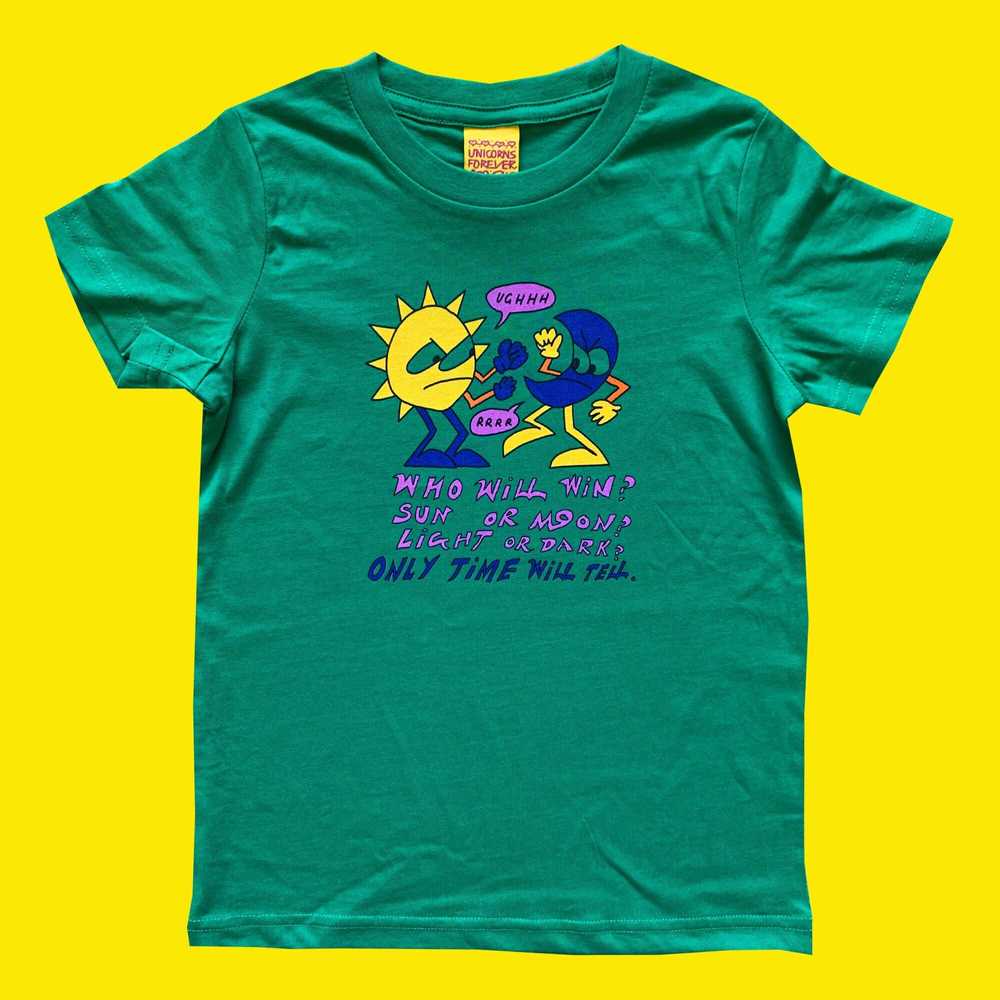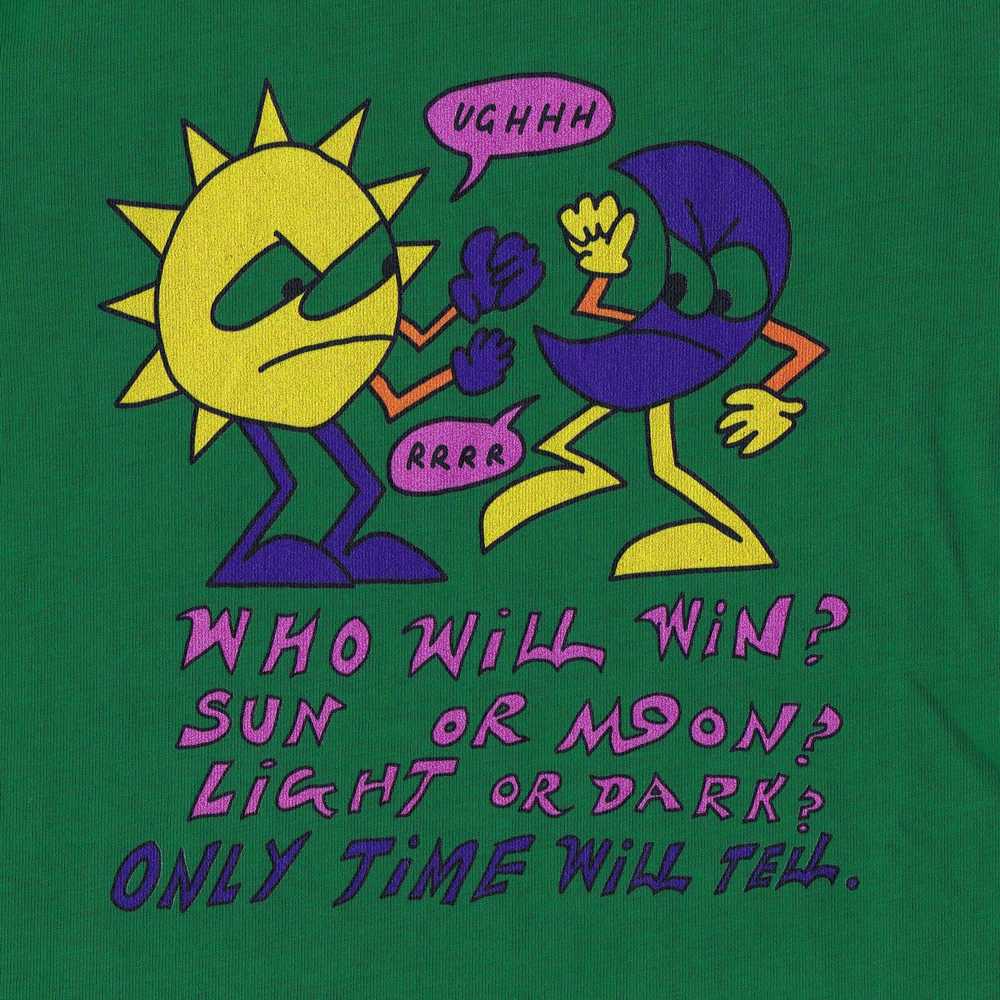 Sun moon wrestle time
Product - Tee
$35.00
(AUD)
Before matchbox cars, slime that farts when you push it into a cup or tin whistles the only thing children could do was to get their sunnies on and watch the lightshow in the sky created by the wrestle of all wrestles. Every evening at 5pm and every morning at 5am these two forces of nature did battle for the skies. We never see this anymore as the sky is filled with various radio waves from adults watching cooking shows, however it still takes place.
Your sun, your moon, your everything deserves this beautiful tee. Stop watching that cooking show! You must purchase now!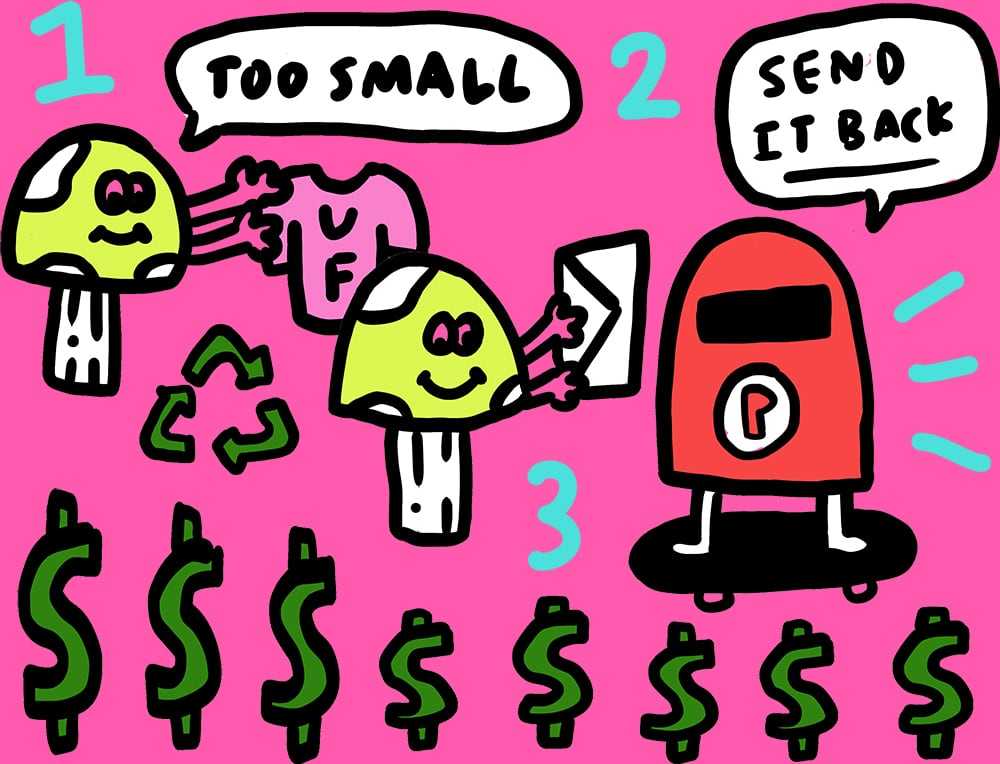 When you grow out of it, return it for discounts.