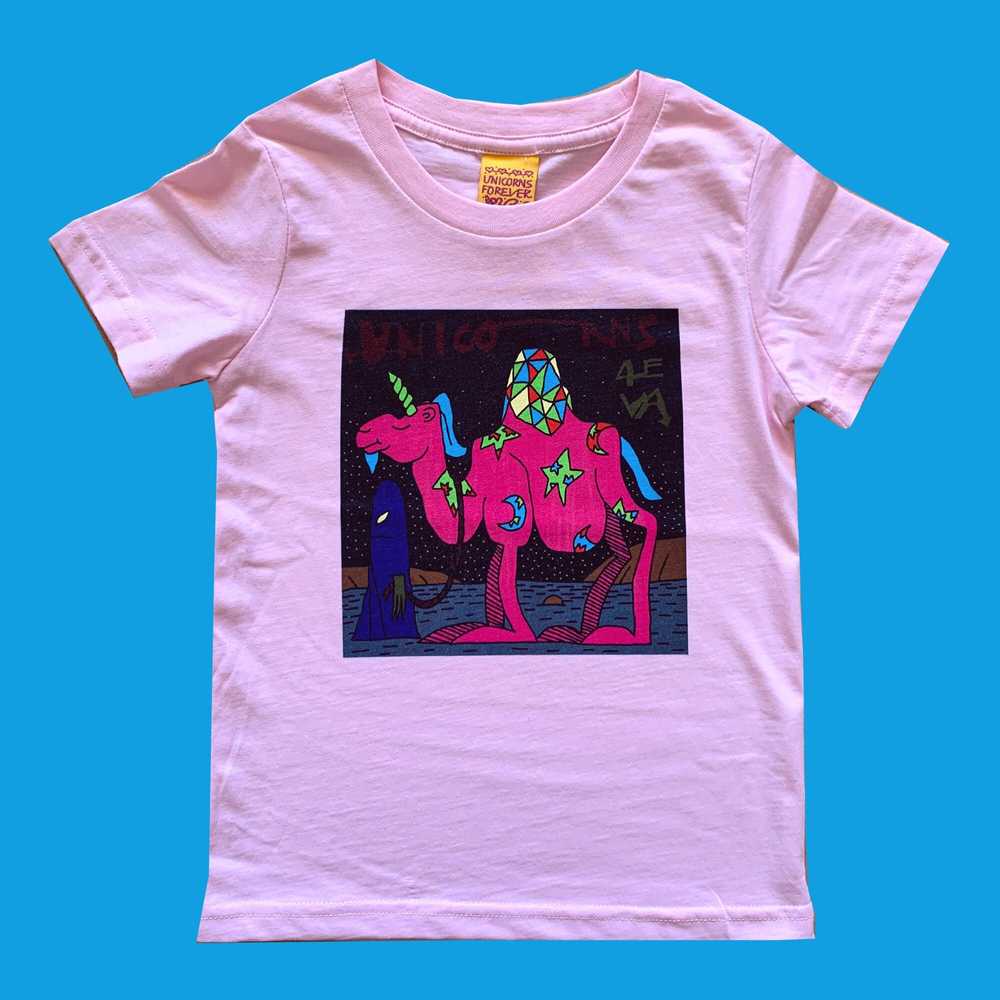 Boss, where should I put this crystal camel?
$35.00
It is a long ride across the galaxy and that is why you use a crystal camel. The crystal camel has a kind and gentle temperament, just whatever you do DO NOT mention his goatie! Anyway, if you are going cross galaxy, you can't beat 'em.
This fabulously soft tee tells the ancient story of the crystal camel and it's hooded rider. Impart some knowledge on your mini-galaxy-princess or space-and-time-crossing-prince. DO NOT let them ride of into the night without this protective garment. Believe.
View on etsy
SIZE GUIDE2468
Body Width (cm)31343739.5
Body Length (cm)42465054