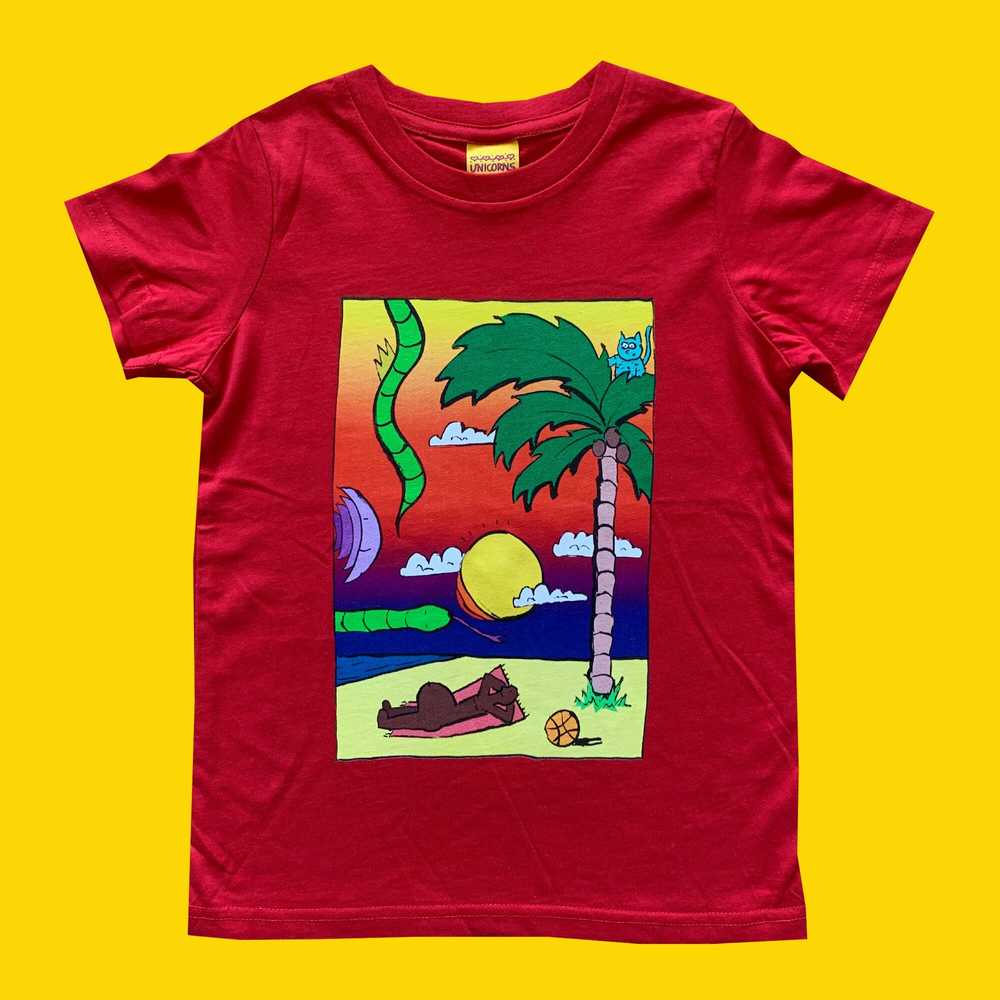 What is that cat doing?
$35.00
What is it doing? What is it doing? What is that sneaky cat up to? Is it moving the moon in to take over the sun? Or the other way round? Is it planning how to sneakily grab your basketball and take it back up to it's tree? Is it thinking up a funny song? Who knows!
Whatever it is doing, it needs to be stopped! WAKE UP! WAKE UP! Make sure you don't sleep around that cat!
This tee will always remind your cozy little snuggle pie that they should not let cats sneakily plan things whilst they are asleep. Valuable lesson, funky outfit. Win, win.
View on etsy
SIZE GUIDE2468
Body Width (cm)31343739.5
Body Length (cm)42465054